Peanut Butter Cup Hummus ( Apple Pizzas)
Peanut Butter Cup Hummus Apple Pizzas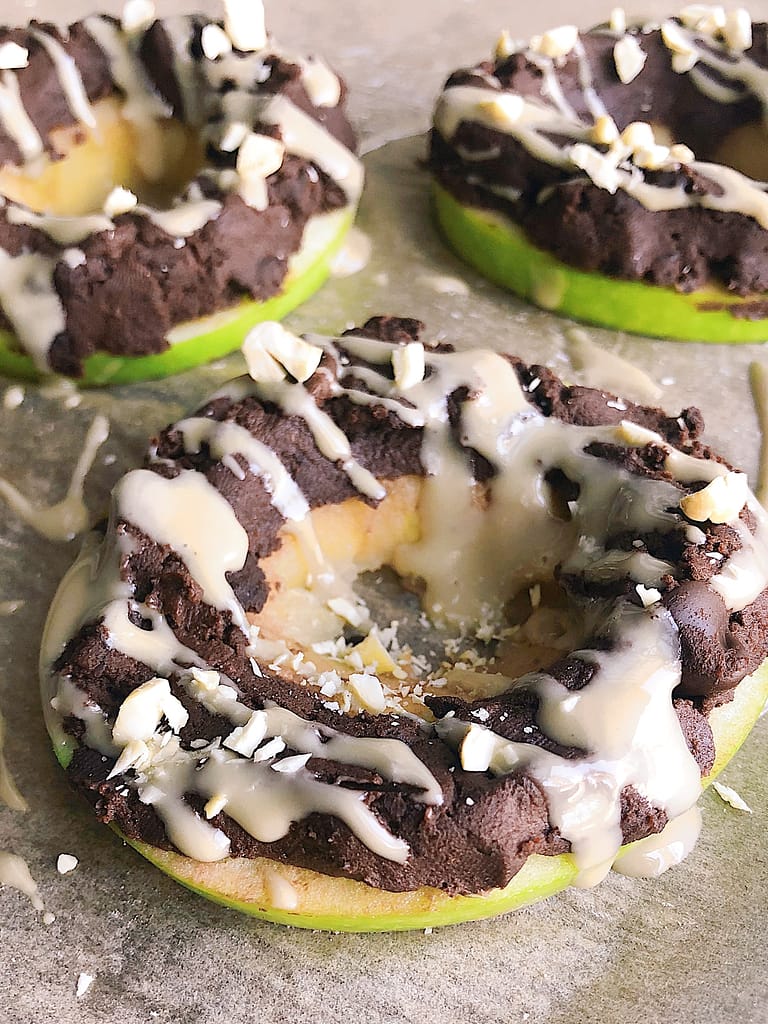 One bowl nutrient packed Peanut butter cup hummus! The perfect healthy treat for snack time. If you love peanut butter cups this will be your new favorite dip. mean who doesn't love chocolate and peanut butter!
This peanut butter chocolate hummus seriously tastes like rich, delicious peanut butter cup batter but is naturally sweetened and made with good-for-you ingredients! This dip is great for a party, kids lunches and dessert.
Black Beans – give protein and fiber
Date or coconut sugar – give antioxidants and minerals
Peanut butter – more protein and healthy fats
milk- I love to use almond milk for another pinch of flavor
espresso powder – brings out the chocolate flavor
Cacao powder – antioxidants and fiber
Chocolate chips – for a little crunch ( code chefdanielle to save 10%)
The options are truly endless for serving up this delicious peanut butter cup hummus. Here are our favorite ways to enjoy:
Dip berries, apples, crackers, pita chips or pretzels
cut Apples into rings and make pizzas
Top it on toast with bananas or berries
Fold it into a sweet quesadilla or wrap with fruit
Add a dollop onto a stack of pancakes  or waffles
Which ever way to choose to eat this bowl of deliciousness the hummus will last in the fridge for 5 days and a great trade for the usual candy.
Note if you are allergic to peanut butter feel free to use any nut or seed butter you love. Happy Cooking XOXO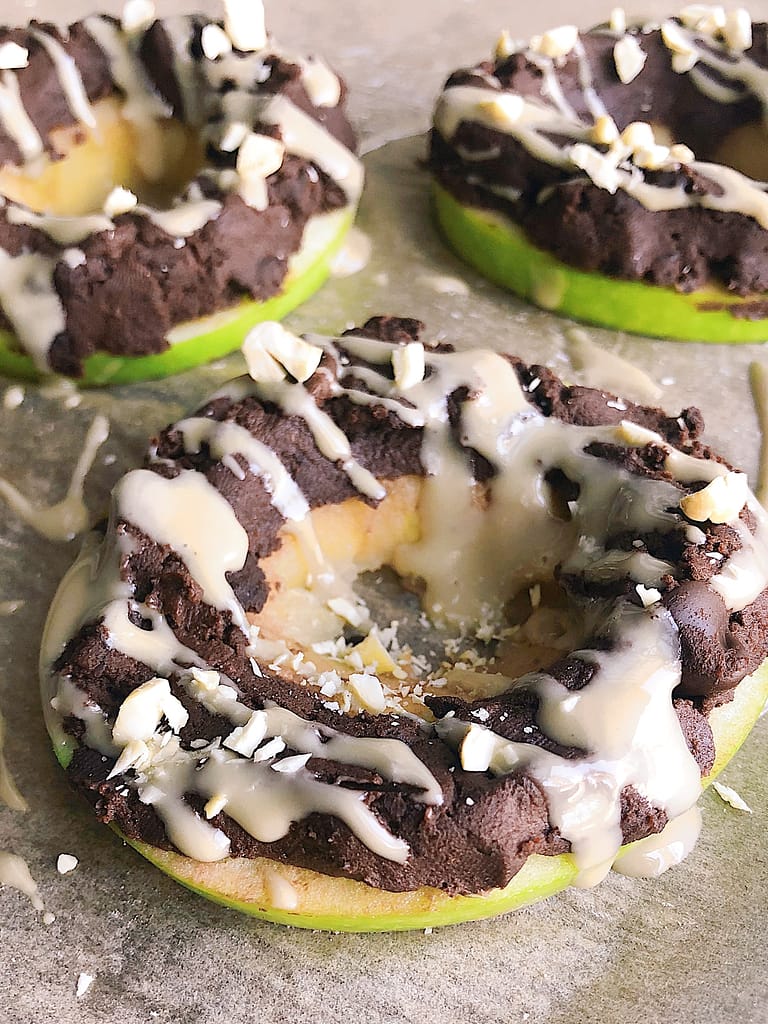 Peanut Butter Cup Hummus ( Apple Pizzas)
Description
Rich, creamy and so delicious basically a reeses peanut butter cup dip in healthy form. Packed with peanut butter, protein and fiber even the kids will love. 
Instructions
Place all ingredients in the bowl of a food processor.

Blend until smooth. Stopping to scrape down the sides as needed.
You may need to add a touch of milk, 1 Tbsp at a time, to thin to desired consistency.

Serve with your favorite "dippers." or cut apples into rings and make fruit pizzas! 
peanut butter, hummus, healthy candy, party dip
Recipe Card powered by