Maple Dijon Roasted Brussel Sprouts
Maple Djion Roasted Brussel Sprouts come out of the oven with golden brown centers and crackly, crisp outer leaves.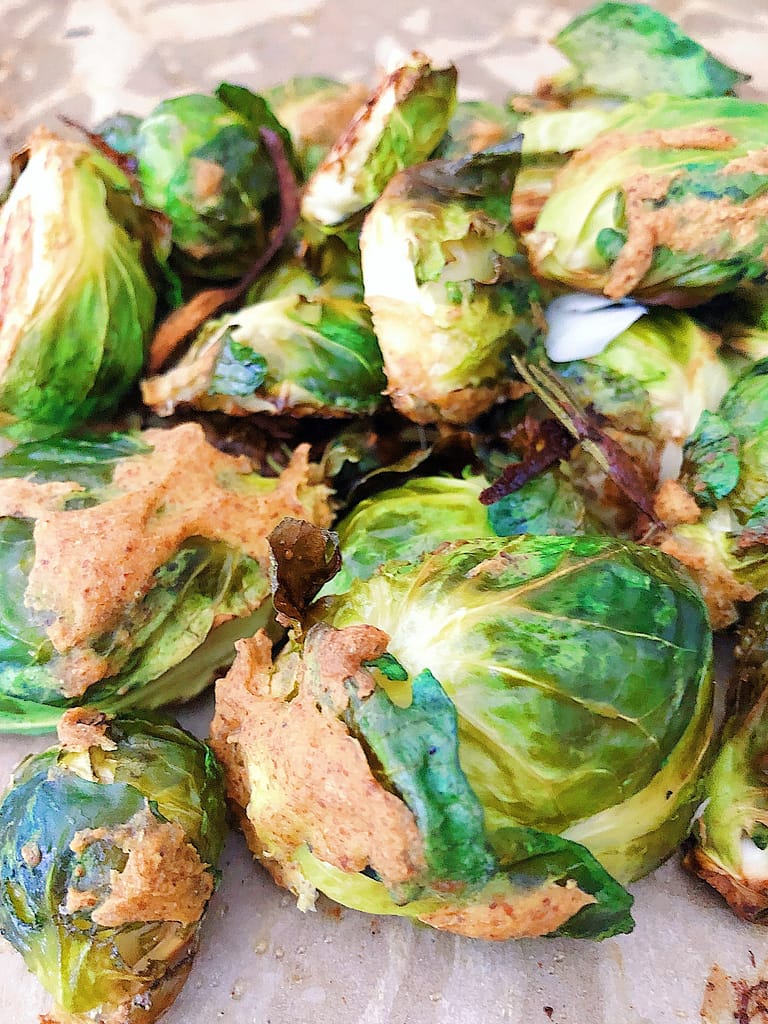 Crispy roasted Brussels sprouts one of my favorite veggies —they're good with just olive oil, salt, and pepper—but a splash of maple syrup and dijon mustard take them up a notch. The mustard adds a welcome zing while the maple balances the Brussels sprouts' bitterness. When selecting Brussels sprouts, look for firm, bright green heads with tightly packed leaves. If you have your pick between large or small Brussels sprouts, go with the larger ones. While smaller sprouts are a bit sweeter and more tender, they cook too quickly and therefore won't brown as nicely.
The key to loving Brussels sprouts is preparing them the right way. No one's jonesing for more boiled or steamed sprouts trust me I have heard the horror stories from my dad growing up – they're often bitter, and they have an unappealing mushy texture. Roasting is one of my favorite ways to eat them not only brussels but most veggies. They get that caramelized crispy exterior with the perfectly cooked center no better way to make it easier to love vegetables.
So if you're still on the fence about them, try this roasted Brussels sprouts recipe. They come out of the oven with golden brown centers and crackly, crisp outer leaves. I love them straight off the sheet pan, but when they're dressed with this easy maple, dijon, and herb seasoning, even the biggest Brussels sprouts skeptics can't resist them.
I love to pair these with roasted chicken or pork but they can honestly be added to salads, hashes and beyond. Great for the holiday time coming up and so easy to make.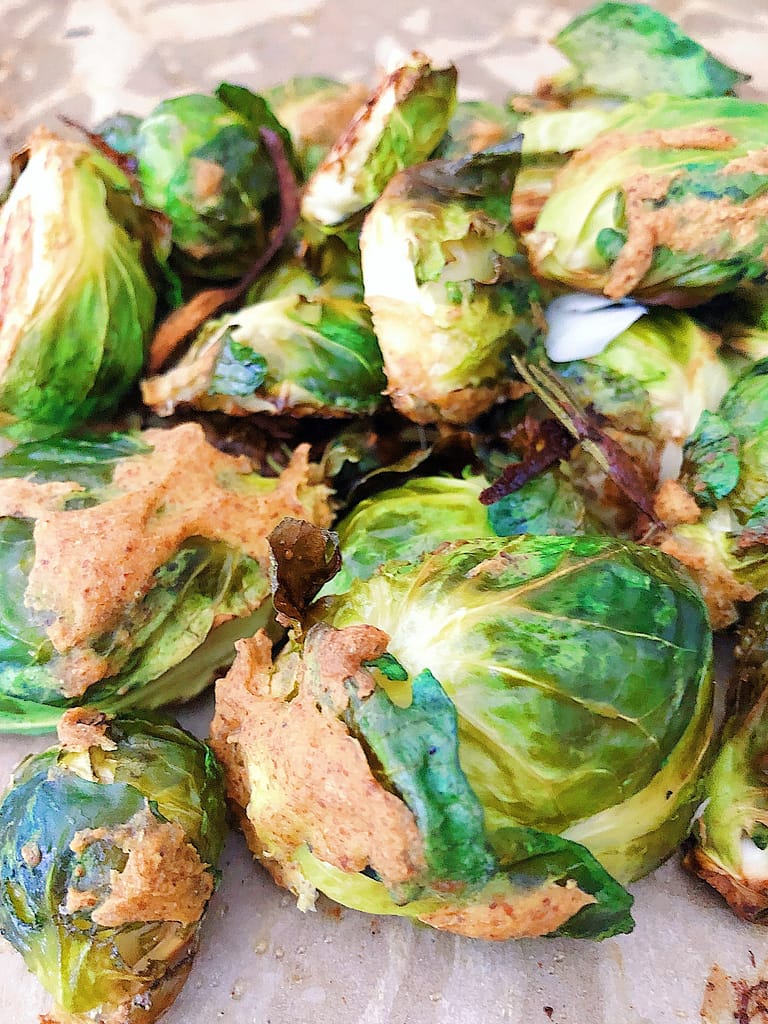 Maple Dijon Roasted Brussel Sprouts
Description
Crispy Maple Djion Roasted Brussel sprouts. Packed with so much flavor the plash of maple syrup and mustard make the flavors sing.
Maple Djion Roasted Brussel Sprouts
Instructions
Heat oven 400 degrees. Whisk mustard, maple syrup, rosemary, olive oil, lemon zest, garlic, salt and pepper in a large bowl. Toss in Brussels and mix until fully coated. Spread out on lined baking sheet and roast 25-30 minutes until crispy. Remove Brussels from the oven and toss with lemon juice and adjust seasoning if needed! 
roasted vegetables, brussel sprouts, maple, dijon mustard
Recipe Card powered by