Healthy Spinach, Artichoke And White Bean Dip
This Healthy Bake Is Filled With Creamy White Beans, Chunky Artichokes, And All The Greens. Rich And Velvety Like The Original But Nutritious And Packed With Flavor.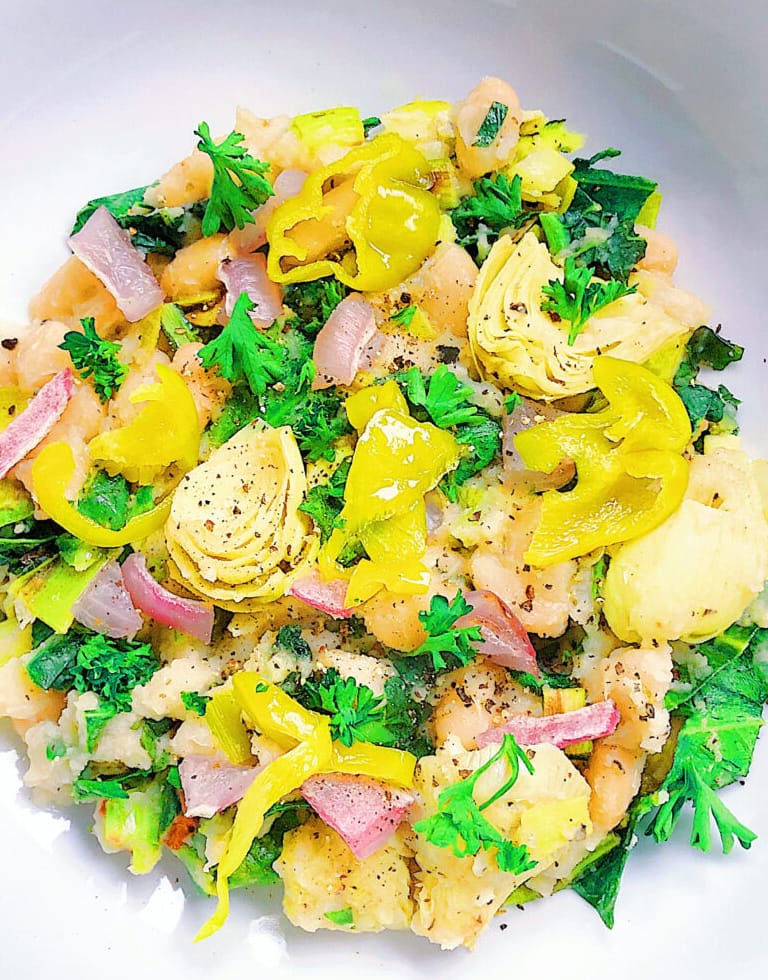 With new years this weekend and football season wrapping up I thought this is a great dish for any event. This is so easy to make I couldn't resist. This is a one pan wonder. Can be made ahead, and even used as a sauce for grains and pasta.
What makes this dip is the use of cashews and beans for the sauce, which creates the creaminess we all love. I mean you can't have a dip and it not be creamy.
---
Notes on ingredients for the dip:
Frozen spinach which I find is better than fresh because there is no residual water let over after cooking. So make sure before you add it to the pan you squeeze as much water out as possible.
A can of whole artichoke hearts which I drained and chopped.
1 can white beans I love cannalenni, drained and rinsed.
Garlic and onion well because I literally have a hard time cooking with out them.
Cashews which help make the creamy sauce.
Parmesan cheese or nutritional yeast for cheesiness.
Panko Bread crumbs for the crispy crunchy topping.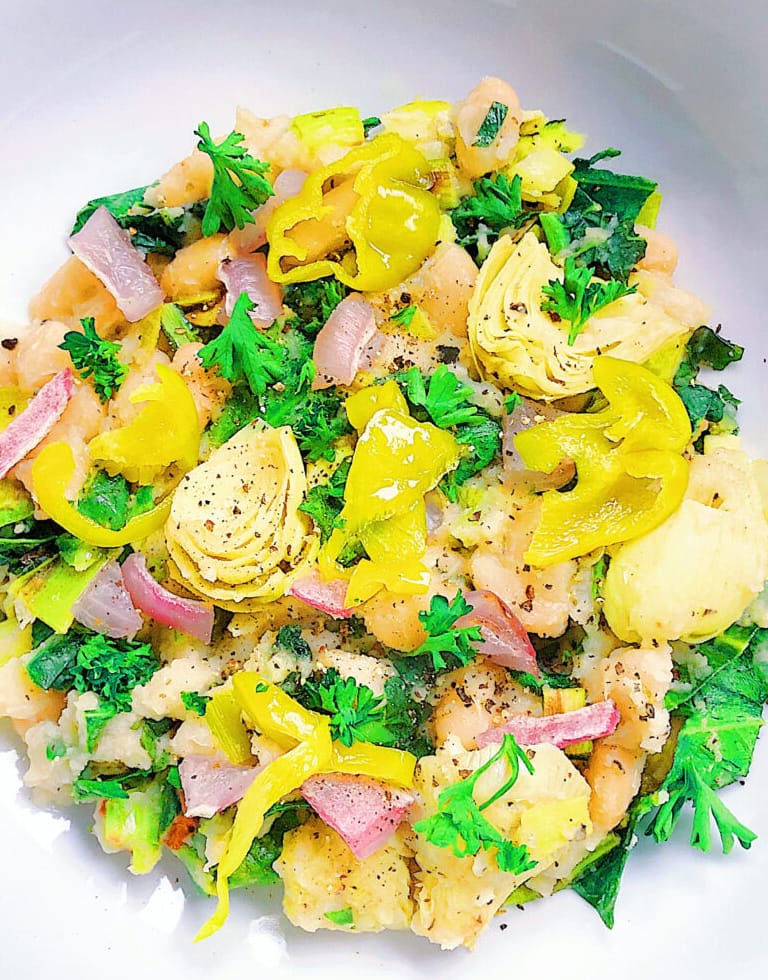 Healthy Spinach, Artichoke And White Bean Dip
Description
It is really easy to make and delicious ! This is a great way to sneak in veggies and still have that yummy comfort food.
Instructions
In oven safe skillet over medium heat, heat the olive oil. Sauce the onion and season with salt until translucent. Add the garlic and sauce until fragrant. add the spinach, artichoke hearts and 1 cup beans. Stir and remove pan from heat

In a food processor add the cashews, almond milk, lemon juice and zest, herbs and process until smooth. Mix into the skillet mixture.

In a small sauce pan add the olive oil and toast breadcrumbs for 2-3 minutes and sprinkle on top of the spinach mixture. Top with parmesan and bake 15 minutes.
artichoke dip, side dishes, one pan
Recipe Card powered by