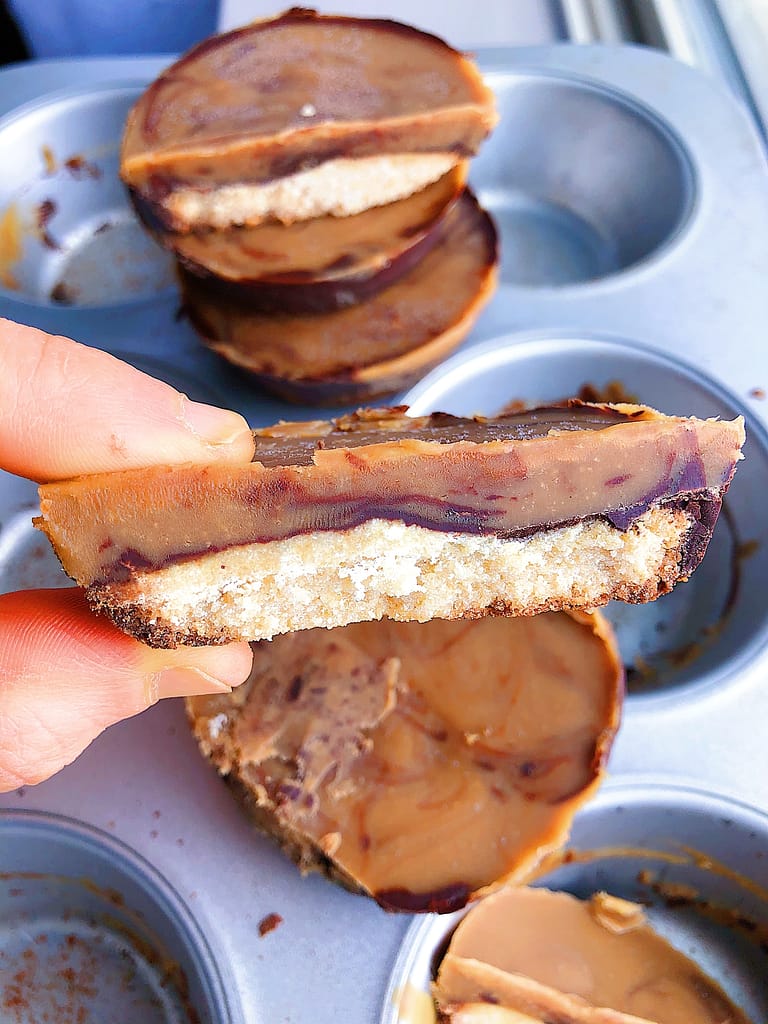 Is chocolate your love language? Its definitely mine!
Tahini Chocolate Caramel Shortbread Cookie Cups are refined sugar free, filled with delicious nutty tahini, caramel flavors and of course dark chocolate!!
Tag your Chocolate loving friends!!
Crust
1/2 cup almond flour
1/2 cup coconut flour
2 tbsp Date syrup   
1 tbsp Caramel Stevia
1/3 cup olive oil @wearebrightland Alive
Tahini Chocolate Topping
3/4 cup dark chocolate @hukitchen
1/2 cup tahini @seedandmill (Code Danielle10 for discount)
1/4 cup coconut oil , melted
1/2 tsp vanilla extract
1/4 cup date syrup  
1 tsp caramel flavored stevia
1 tsp @redmondrealsalt (DaniellePC for discount)
Heat oven to 325'F. In a bowl mix together the crust ingredients and divide among a large (6 cup) cupcake pan ( the jumbo one) you can also use a regular sized cupcake pan it might only make 9-10. Bake for 5-7 minutes until golden brown. Right when they come out of the oven top with chocolate.
While the chocolate melts for a minute mix the Tahini, date syrup, oil, stevia, vanilla, and salt in a bowl and pour right on top of the chocolate. If you want to get fancy you can get a tooth pick and make some designs or just pop straight in the fridge to set. Can store in the fridge or the freezer ( in the freezer they taste more like a candy bar) ENJOY!!