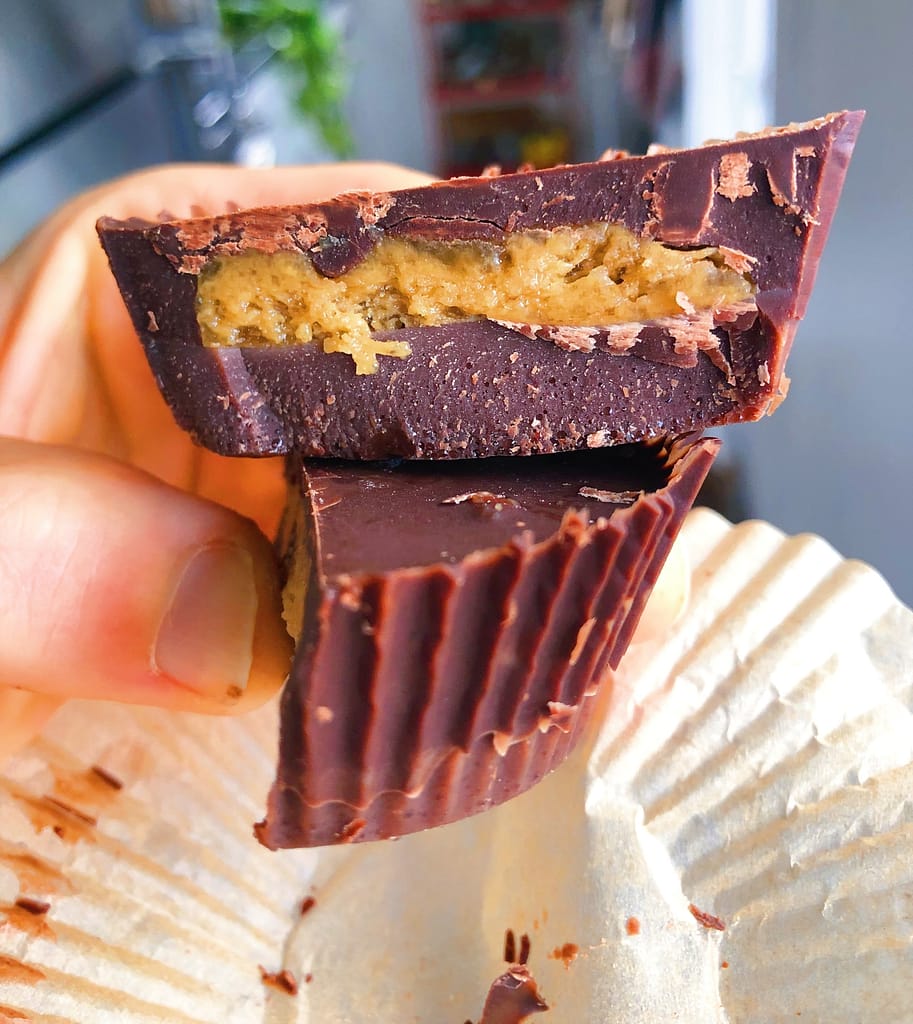 Move over Reeses there is a new chocolate cup in town. These are so delicious and easy to make you just need a few simple ingredients and you have a delicious healthy treat. With the addition of mushrooms it also adds a recovery and longevity benefit so you body can recover from daily stress and tasks. I love adding mushrooms to my treats you really can't taste them and they have huge health benefits. Just make sure you buy them from a tested source. I love to get mine at Thrive Market they have amazing prices and my favorite brands.
These are also a great treat to make for valentines day coming up!
1 bag @hukitchen gems (about 9 ounces) dark chocolate chips
2 teaspoons coconut oil
3 tbsp honey @steens
1/2 cup smooth sun butter or your favorite nut butter
1 tablespoon maple syrup or honey
1/2 teaspoon vanilla extract
2 pouches @cymbiotica longevity mushrooms (optional)
Coarse sea salt, for garnish
Place parchment paper or silicone muffin liners in a 12 cup muffin tin and set aside.
In a small bowl combine sun butter, honey and vanilla extract and mix until combined. Place in freezer to firm up, about 10 minutes.
Melt chocolate using a double-boiler method: Bring a small saucepan of water to a boil with heatproof bowl over the top. Add the chocolate, honey and the coconut oil to the bowl and slowly melt and stir the chocolate, whisking together at the end. Alternatively you could melt the chocolate in the microwave at 20 second intervals, whisking in between until it's fully melted. Mix in mushroom pouches
Place 2 teaspoons of chocolate into each of the molds with a spoon and gently push the chocolate 1/3 of the way up the sides of the parchment paper. Place in the freezer to harden for 10 minutes.
Remove sunbutter butter mixture from the freezer and take a tablespoon of mixture, roll it into balls and then flatten to a disk shape.
Remove chocolate cups from the freezer and drop in almond butter disks in the center of the chocolate.
Top the almond butter with melted chocolate and let sit for a few minutes before sprinkle with coarse sea salt. Place back in the freezer to firm.
Store in the refrigerator for 1 week or in the freezer for 3 months.